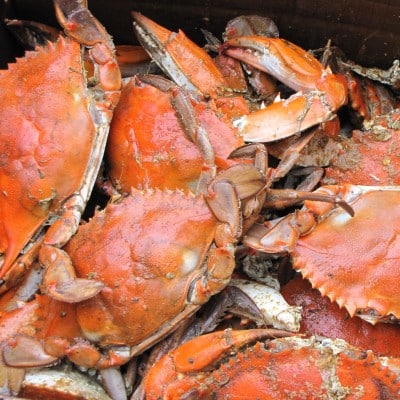 It's time to elevate your summer celebration! There are plenty of reasons to look forward to summer, not the least of which is the endless variety of festivals that take place. Fried food, ice cream, carnival rides, outdoor concerts…the summer is full of block parties and street fairs. It's definitely festival season and a hallmark event for Cape May, NJ is coming up! Cape May MAC's most popular outdoor festival, the Craft Beer, Music & Crab Festival is back!
We've got some pretty stellar gatherings throughout the summer, making Cape May a top vacation destination. June has come gone so it's time to book your getaway before the season passes by!
Craft beer, live music, food vendors…and crab!
Cape May MAC is coming back in force with offering two days for the Craft Beer, Music & Crab Festival. This very popular outdoor festival will take place at the Emlen Physick Estate August 14th from 10am to 6pm and August 15th from 8am to 2pm. This is a great event to grab your favorite friends and family members for a weekend of fun. The Estate grounds provide a stunning backdrop for this event, where all ages are welcome. In addition to fantastic live music, there will be a variety of activities for kids.
Throughout the two days, the festival will be featuring local and regional craft beers to wash down your favorite summer foods. Imagine tables full of steamed crabs, pulled pork, crab cakes, shrimp and hot dogs, as well as food from regional vendors. It's going to be awesome! While the event is free to attend, there are varying costs for food and beverages. The food vendors will be offering a variety of food options under $20.
The Physick Estate is located about five blocks or a 10-minute walk from the Washington Street Mall.  It is a pleasant walk or bicycle ride from the Carroll Villa Hotel. Click here and scroll down to see some fantastic photos from last year's festival. And click here if you need some tips on how to eat delicious hard-shell crab!
Book your summer vacation at our resort hotel online today! When you book directly with us you are guaranteed the lowest rates and will receive a $30 breakfast voucher with each night's stay, live music nightly, and 30% off dinner entrees at our award-winning Mad Batter Restaurant. Hope to see you soon!