I am not afraid to admit that I love Cape May in the winter months. The calmness that is brought by the season's dropping temperatures is one that I look forward to, year after year. I am often asked why this time of year holds a special place in my heart. My reply is sometimes questioned, but I always respond "It simply needs to be experienced." So, I figured that I would share with you, my favorite things about this often forgotten time in Cape May. I promise you, these are in no particular order…
Now, I am particularly partial to a great happy hour, no matter the time of year. But, in Cape May, when the streets are quiet and gentle puffs of breath can be seen by passersby, happy hour seems to take on an even greater role. All of a sudden, those smiles from across the bar become a welcome to conversation, I've shaken off the cold, and before I know it, I've just made 20 new friends.
Please, don't call me cheap, but I do love a great deal! Our cold winter months bring great savings around town. It's commonplace to find dining discounts and the best savings of the year on accommodations – date night awaits! The open shops on the Washington Street Mall often have "winter clearance" sales on old favorites that I know and love. Seriously, who doesn't love a bargain?
My final "favorite" for wintertime in Cape May might be a personal one, but nonetheless, I am sharing it with you. I find that romance sweeps across town in the chilly air. The promenade is yours for the taking; the lighthouse shines just for you and yours. Hold hands with the one you love, whisper to one another, and let the sounds of the ocean be your serenade. This is why I always say "It simply needs to be experienced."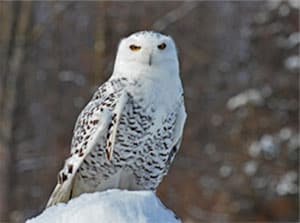 I do hope you find yourself in town during these cold winter months; perhaps this year we will be lucky enough to have visiting snowy owls out by the lighthouse again. Just maybe, we will cross paths at the Blue Batter Bar for the happiest of Happy Hours! You won't regret it, and it may just become your new tradition!