Every now and then we all have that time when the only thing we want to do is pull up a chair, sit down and plow our way through plate after plate of no-frills finger foods, if you're using a knife or fork, you're doing it wrong. But so many times in my years in Cape May I've had those cravings for some simple munchies and time after time I've either ended up without any munchies whatsoever, or having to drive somewhere away from Cape May to get something satisfying. Thankfully, those days are quite a ways back in the rear view mirror. The Mad Batter menu boasts one of the best assortments of delicious snack foods for those times when you just need to chow down in your own little world of manic food cravings.
I've always been an enormous fan of wings, the sounds of the fryer bubbling, wings being cut and sauce being prepared from the kitchen is as close to a tradition of food that my family has. The problem, however, is that many times I feel that my own home cooked wings have spoiled me rotten. It truly is difficult to find a place that I actually ordered some wings and left fully satisfied. When I first saw that the Mad Batter had added two different types of wings (the Angry Wings, which are served at lunch in a traditional hot sauce, and the Bayberry Wings which are tossed in a sweet Thai sauce) I was cautiously optimistic. I leaned over to my brother and asked him if we should give the wings a shot. He nodded with the same look of weary excitement, both of us questioning Victorian Cape May to deliver on a blue collar appetizer like a plate of wings. To make a long story short, I'll sum it up in four words: "Get me another plate"! Whether you're a fan of the traditional spicy sauce of the Angry Wings or are more interested in the sweet Thai flavor of the Bayberry Wings, you won't be disappointed.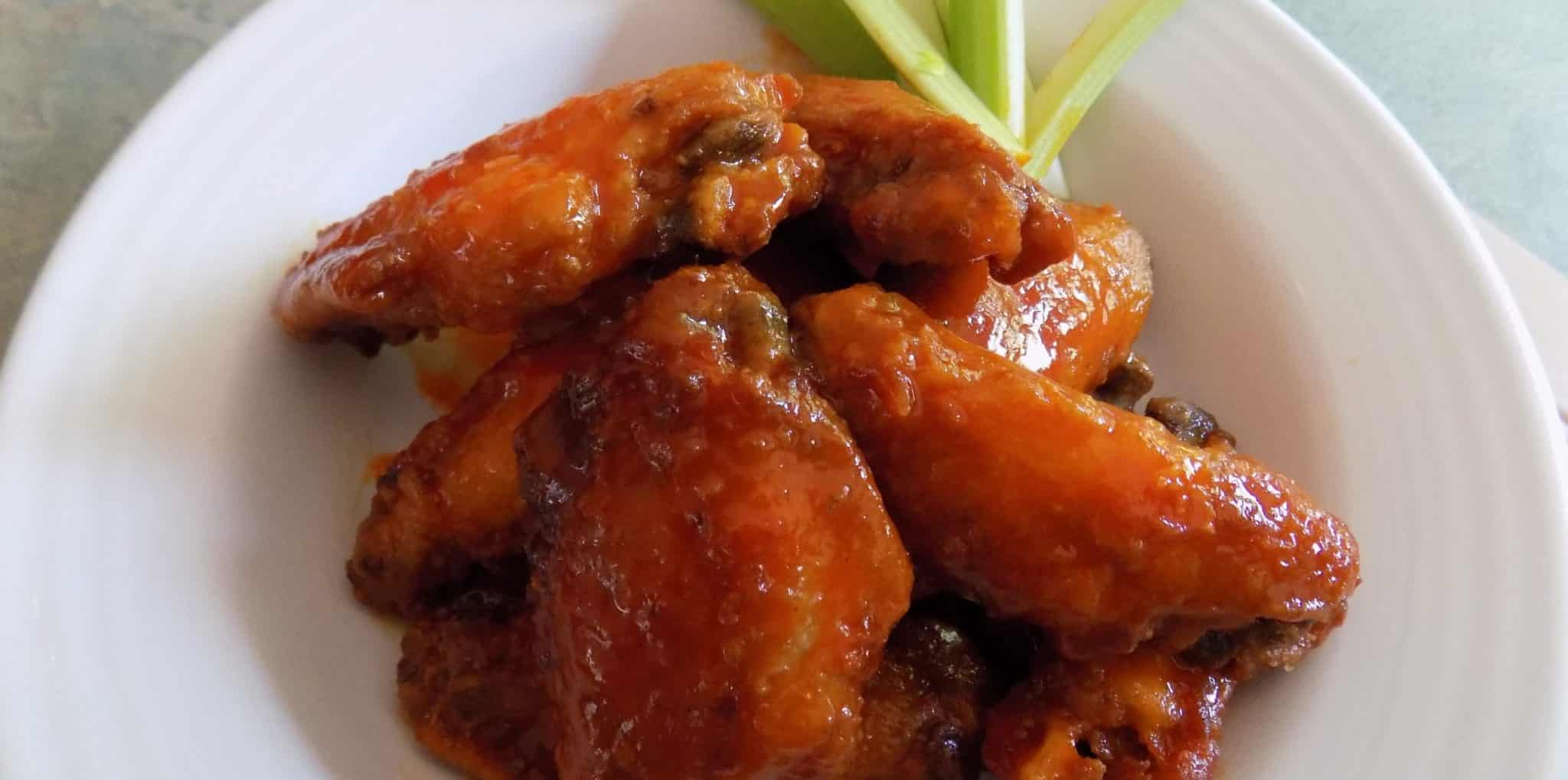 I've always been one of those people that clings to one particular item on a menu once I find it's good; I know it's not that exciting, but I try not to tempt fate too many times when it comes to finding that special dish I can't get enough of. But every once in a while I take a roll of the dice and try something out for the first time, and in this case, the reward was well worth the risk. It was another lunch time adventure with my brother at the Mad Batter one afternoon when I decided to throw a curve ball. "Wings?" my brother asked with a smile, but instead of my usual silly grin-slow nod response combo; I suggested we try out the nachos, which I had just noticed for the first time (I've come to realize that good wings can give you tunnel vision when it comes to searching through a menu, but not on this particular afternoon). He agreed, once again worrying about what we had just signed ourselves up for. After all, nachos is not the first the thing I think of when someone mentions Cape May. But once again, our foolish reluctance was meant with a triumphant explosion of flavors with every bite.
All in all my lunch time expeditions across the Mad Batter's menu has taught me two very important things. Firstly, down judge a plate of munchies by the town it comes from and secondly, menu tunnel vision is a serious condition, don't miss out on trying new things especially any time you're sitting in the Mad Batter restaurant.
~Ron @ the CV