Seeing as how Cape May is the oldest seaside resort town in the United States one would think that historical sites would be waiting around every corner, with interesting stories, forgotten tales and perhaps an unsolved mystery or two every here and there, and let me tell you, one would definitely be correct in that thinking.  One of my favorite mysterious historical spots in Cape May is located in Cape May Point, right on the beach!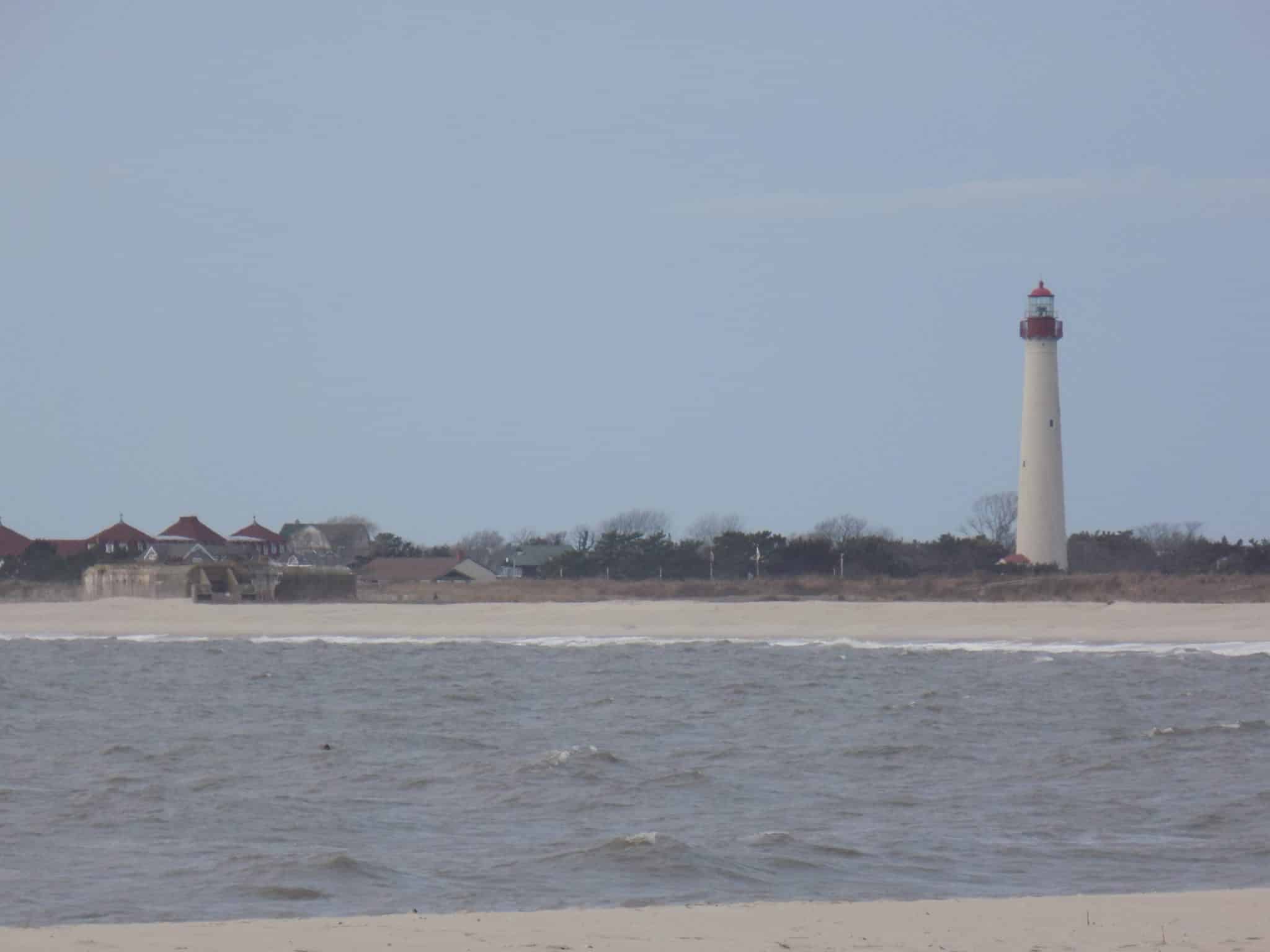 As a child my family would take a quick drive from our home in North Cape May into Cape May Point for a walk around the Nature Walk trail which is always home to a toad (or ten), a friendly muskrat family, enormous turtles, dozens of sorts of birds, rabbits galore and, if you're lucky (or depending on your tastes, not so lucky) a stealthy snake lurking prowling through the grass.  The Nature Walk trail used to eventually connect directly to Cape May Point's beach right next to the lighthouse and any visitor is immediately met with the foreboding structure of a mysterious concrete building known to me simply as, The Bunker.
For years each trip onto the beach at Cape May Point meant imagining myself as a miniature Indiana Jones inspecting the remains of The Bunker on the beach, crawling through cobwebs to find what must be some sort of ancient cursed treasure guarded by ghostly inhabitants right? Well, perhaps not because the bunker is actually a remnant from World War II when Cape May was the last line of defense on the Atlantic Coast line.
The bunker was constructed by the US Army Corps of Engineers in the early days of World War II, before the U.S. had actually entered the war itself as a heavy artillery emplacement to prevent any lurking enemy warships from making their way up the coast or up the Delaware Bay to Philadelphia.  In the early months of the war when Hitler's blitzkrieg warfare was taking Europe with frightening ease, it was not too far-fetched to think of Axis ships eventually crossing the Atlantic and bringing the war directly onto American soil.  Built with two foot thick walls, completely buried under the beach and manned by a rotating platoon of naval officers manning a set of gun turrets with their scopes on the horizon, guarding in what must have been an endless gauntlet of high anxiety and adrenaline, the bunker was truly an unsung hero of America's World War II homeland defenses.  In fact, the bunker eventually forced the surrender of a German U-boot just months before the end of World War II! It truly is scary to think of what might have been had the bunker and its men not been there to guard our nation's soil.
Since the war the bunker has been exposed by Mother Nature, revealing the entire structure (other than the actual gun emplacements), which, at one time, was surrounded only by ocean but has now been beached once again due to sand replenishment in Cape May.
The bunker serves as a stoic reminder of American patriotism and the unsung heroes of our nation.  Without what was once, to me, just an object of my imagination's enjoyment is now a monument to how the way we live, even in quaint and quiet Cape May, is due to the hard work and sacrifice of our elders. Be sure to plan your getaway with us at the Carroll Villa Hotel.
Ron @ the CV