One of the greatest aspects of being a part of the Carroll Villa are the personal relationships that are formed with our guests. The hotel brings travelers from all walks of life, everyone with their own unique story. More often than not, our arriving guests are eager to share in a few moments of conversation with us, before becoming acquainted with their room. Often, we see the same faces coming back to enjoy their favorite seaside town and indulge in our freshly prepared breakfast delights. Admittedly, there is also a selfish part of me that hopes our returning guests are as eager to see us, as we are them. I'd like to share with you, one of our guests' own Carroll Villa "story":
"Married since 1989, my wife Alexandra  and I heard from a friend about The Mad Batter and Cape May. Back then, people looked in the AAA guidebook for accommodations, and we found the Carroll Villa. We gave it a shot, and we were hooked. We have come at least once a year since 1993! We stayed in different rooms until we found a favorite, and we book that each year again before we leave. As we prepared to do something special for our 25th wedding anniversary, we began to dream about renewing our vows in Cape May. We wanted to share our love of Cape May with our closet friends; what better way than to host a weekend at the Carroll Villa/Mad Batter, a slice of heaven on earth! Our guests were treated like royalty by your caring and dedicated staff,  and the ceremony and dining experience on the back porch was beyond our hopes and dreams! A special thank you to Kathi And Kay for making it happen. How could we not continue to come back year after year, now that we feel like family!" – John Woody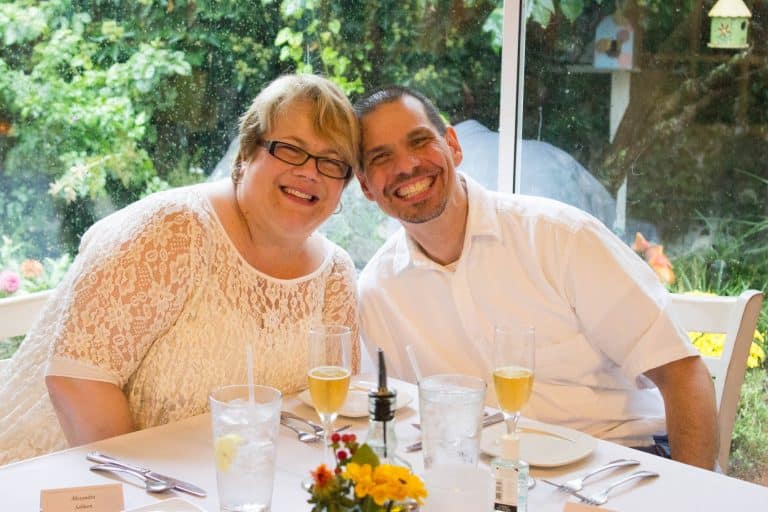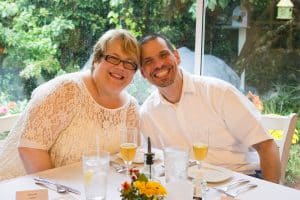 Thank you John and Alexandra. We promise to continue to always give you our best!
Over the next few months, I will be sharing more Carroll Villa memories, because our guests make us who we are.
Linda @ the CV