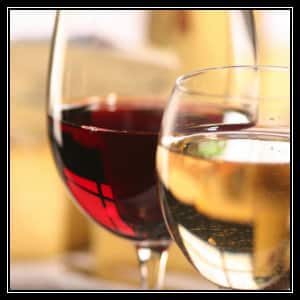 For those of you who may be new to Cape May or new to us, our historic, boutique hotel is family owned and operated and highly rated as one of the best places to stay in the area. We are home to the highly acclaimed Mad Batter Restaurant & Bar, we are perfectly located with only a 2-minute walk from the beach, and we offer rooms that are individually decorated with all of the amenities needed to feel "at home." Just a few times a year the restaurant offers a fantastic wine dinner and we encourage guests coming to visit this fall not to miss out on this unique and very delicious event!
The Mad Batter Restaurant & Bar is an award-winning restaurant that has been serving the Cape May community for 40 years. It is located right inside our hotel and has been a landmark place for locals and visitors to enjoy fantastic dining with superb service in a quaint but elegant setting. Our special guests enjoy breakfast vouchers and 30% off dinner entrees with their stay. The Mad Batter offers a fun and very popular happy hour, hosts live musicians almost every night and as mentioned above, offers guests special events such as the Wine Dinner. These dinners are limited to only 60 guests and tickets go fast so you will want to get yours before spots are filled. Each special wine dinner features 5 courses paired with handpicked wines for only $75. Our talented chef uses these events to design unique and creative gourmet dishes that make for an evening you won't forget.
The next wine dinner is coming up November 18th, 2016. At this event guests will enjoy courses that include Roasted Pear and Butternut Squash Soup, Pan Roasted Lamb Loin, and Pumpkin Crème Brulée, which is a perfect nod to the Thanksgiving season. Then on December 9th, 2016 the next wine dinner will include Fried Scallop with melted leeks and caviar remoulade, Veal Osso Buco, and Chocolate Bottom Red Velvet Cheesecake. Enjoy a night out, invite your friends, and make it a weekend affair with a memorable getaway on Cape May! Get your tickets to a wine dinner here and book your room with us online today.