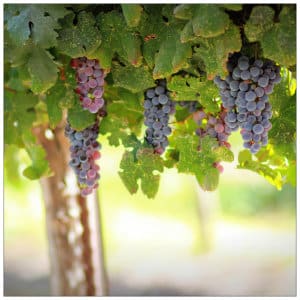 It's been a beautiful fall friends and if Cape May is not a place you have visited yet, we encourage you to come on over! It is gorgeous at any time of the year really but we love the fall in particular—the pace is just a bit slower, there are still tons of activities to keep you busy and the scenery still takes your breath away. We have many guests that are true wine connoisseurs and often ask for the best place to go do tastings. We've got a wonderful place not too far from our hotel called Willow Creek Winery that is worth checking out the next time you are visiting with us.
Willow Creek Winery, in West Cape May, is both the newest and largest winery on the island. They first opened to the public in 2012 and produce around 6,000 cases of wine per year. Named for a large willow tree near the owner's residence and the Pond Creek that borders the farm, they open every day, year round, at 11am for tours and tastings. This 50-acre vineyard is surrounded by the bay and ocean and produces five wines from their exceptional grape harvests.
The landscape at this vineyard is spectacular offering visitors incredible views as you stroll the gardens. They also offer a delicious light tapas menu daily so you can enjoy a relaxing time over lunch or dinner if you desire. The basic wine tasting cost is only $10 per person and a tour, which includes an educational wine tasting is just $25. For $25 you can also enjoy a privately seated wine tasting with your very own wine educator. The staff on hand is always friendly and professional and can help you find the perfect wine the matches your specific taste preferences.
This winery also offers a lot of fun activities throughout the year including wine and paint nights, drum circle Mondays and classical piano afternoons. A popular event is their "Firepit Fridays" that happens every Friday night from 5:30-9:30pm. Enjoy a warm, crackling fire as you eat some delicious food, enjoy fine wine, and have live music to spice up the evening. Seating for these fireside evenings is by reservation only so be sure to call ahead and reserve your spot.
Our historic Cape May hotel is the perfect location for a fall getaway—contact us today for further information or book online today! Don't forget to check out our "40 years, 40% off" special going on until December 22, 2016. Hope to see you soon!