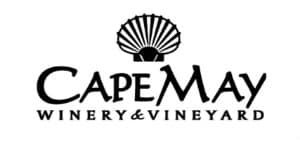 Over the years we have been blessed as our Cape May wine country has truly evolved to become home to some amazing wineries and vineyards—each producing award-winning wines and offering a myriad of experiences for guests and visitors to the area. Listed in the top ten list of things to do on Trip Advisor, Cape May Winery & Vineyard & Vineyard is one place we encourage you to check out the next time you are staying at our hotel.
To give you a bit of background about our area, Cape May has a unique microclimate, which is one of the main reasons we are able to produce such amazing wine. The two bodies of water around us, the Atlantic Ocean and the Delaware Bay help to moderate our climate, which actually parallels the famous Bordeaux wine-growing region in France. Wines such as the Medoc, Cabernet Sauvignon, Merlot, and Sauvignon Blanc do very well here.
Cape May Winery boas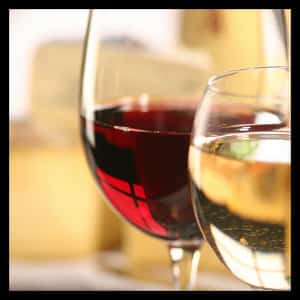 ts over 70 acres of vineyards from which they produce over sixteen grape varietals. Their distinguished wine list of over 20 different styles includes a variety of whites and reds, ranging from dry to sweet. Their signature white wine is the Cape May Barrel Fermented Chardonnay, which is aged in French Oak for over 16 months. This winery has an elegant, rustic and relaxing atmosphere—the perfect spot to enjoy an afternoon, trying some fantastic wine. You can even bring your own charcuterie board to enjoy next to the cozy fireplace.
If you are interested in a wine tasting, they have three tasting rooms and a ticket costs $8.00 per person. You will be able to enjoy your choice of 5 of their wines to taste and will receive a souvenir stem less wine glass. During their off season, tours are at 2:00pm on Saturdays and reservations are required as they often sell out. Tours cost $20 per person and you should plan on around an hour and a half. You'll enjoy learning about how they make their
wines, a tasting right out of an oak barrel, behind the scenes tours of their operation, a fruit and cheese tray, and a souvenir stemmed wine glass.
Come on over to Cape May for some adventuring, shopping, wine tasting, dining, or relaxing! We can help you plan the perfect winter getaway. Book your room online today or contact us for further information.