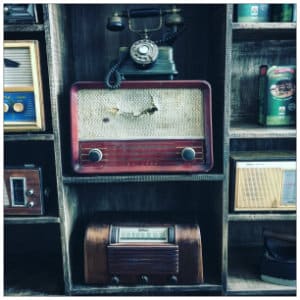 They say one man's trash can be another man's treasure. When it comes to antiquing, it's also said that most pieces tell a story—sometimes we can find out from the actual owner and other times we have to just imagine what kind of home a piece was in and what kind of people used it. We have some amazing antique stores here in Cape May, NJ and while you probably won't find another man's trash, we are certain you will find some treasures for your home or as gifts—memories of your time here with us.
For those who love perusing around antique stores, we actually have an impressive selection—over 50 around just this area of the Jersey Cape. Antiquing has become a favorite hobby of many locals and visitors as the unique shops offer a wide variety of items from all time periods. There is a large grouping of antique shops located along Route 9, which has been named, "Antique Alley." We have found the shop owners to be warm and welcoming to every person who walks through the door and they are always open to sharing their own history lessons or stories about what they are carrying in their stores.
Here is a quick list of some shops in Cape May that you may want to check out. You could even print out this list and create your own Antique Tour! Don't forget to stop for lunch or dinner in town along your way.
Cape May Antique Stores
Ancient of Days Antiques & Home Décor
Artisans Alcove Estate Jewelers
Wayside Antiques & Collectibles
Come and spend a relaxing and rejuvenating getaway at our hotel this spring. Our historic seaside hotel is just a half-block from the beach, is home to the amazing Mad Batter Restaurant, and has all of the luxurious amenities you need to feel truly at home. Book online today or contact us for further information.