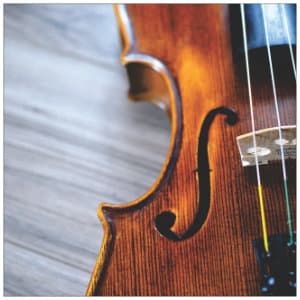 Music is an art form that speaks to the soul. It transcends all barriers—whether cultural, age, or gender, and truly has the ability to stir our hearts, lift our spirits and bring communities together. The Cape May Music Festival does all of this as the premier music festival in the area. This year marks its 28th anniversary. If you were thinking of planning a spring getaway to Cape May, this is a perfect reason to come and spend some time with us.
The Cape May Music Festival is presented by the Mid-Atlantic Center for the Arts. It is a total music extravaganza that offers something for everyone. Whether you go for the true classics or have a bent towards the classical side, you'll have no trouble finding an event to enjoy. This year the festival will be taking place from May 28 to June 15, 2017—bringing everything from jazz, jazz-fusion, brass band, Celtic, chamber, orchestral, and maybe some new sounds you've never heard before. The Carriage House Cafe & Tea Room will be hosting Bach's Lunches on Wednesdays throughout the festival and you may want to check out the Jazz Brunch with the Herb Moor Trio on June 4th. Here is a peek at some of the great events that will be going on during this festival:
Festival Artists
Atlantic Brass Band – May 28th
New Jersey Symphony Orchestra Chamber Players – May 30th
Avi Wisnia – June 4th
New York Chamber Ensemble – June 6th
George Mesterhazy Tribute Concert – June 11th
May Atlantic Symphony – June 8th
Charlie Zahm & Friends – June 15t
There are a couple of different ticket options depending on what you are interested in attending. You can get more information on pricing here. People come back every year to hear the amazing music at the festival and also enjoy all that our area has to offer. This year it's your turn! Book online today or contact us for more information.