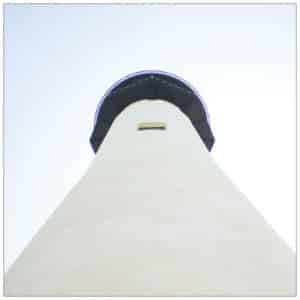 Did you know that the peninsula now known as Cape May was first seen by an English sea captain named Henry Hudson in 1609? Another Dutch captain, Cornelius Jacobsen Mey, came along in 1620 and was the one to actually name the area "Cape Mey" after himself. The spelling was changed at a later date. Roads were built in the late 1700's and tourism to the area took off. It is also said that the Underground Railroad also went through Cape May with rumors of many homes in the area having long tunnels and secret rooms. Our area has some wonderful, rich history!
The historical spots to visit are just one reason for a trip our way. There are many places at which to spend an afternoon and we wanted to give you a quick list of some favorites so you could plan out your next visit to our hotel!
Cape May Lighthouse – Located in Cape May Point State Park, this lighthouse was built in 1859 and continues operation to this day. There are 199 steps to the top but the breathtaking view is your reward! It is a landmark in our area one we highly encourage our guests to see.
Doo Wop Museum – This museum is where you can learn all about the "doo-wop" era of American culture. Check out the neon sign garden, artifacts from the '50s and '60s, and the huge collection of vintage pieces. Don't forget to grab a sweet treat at the retro-style malt shop before you leave.
Cold Spring Village – Located on a 22-acre piece of land near the seashore, Cold Spring Village is where the 1800s come to life. This Early American living history museum boasts 26 restored, historic buildings. You'll find an organic farm, bakery, country store, restaurant, and ice cream parlor. Learn all about basket weaving, open hearth cooking, blacksmithing, printing, woodworking, broom making, and more.
Lifesaving Station – This U.S. lifesaving station built in 1895 is on the site where the original one was located back in the 1840s. It is the oldest existing building in the area. This museum celebrates the service and history of lifesaving and also constitutes a military museum with many impressive artifacts from WWII to today.
The gorgeous summer season is almost upon us! Our seaside hotel is a top choice in accommodations and we don't want you to miss out! Book your Cape May getaway today and get ready for an experience you won't forget.