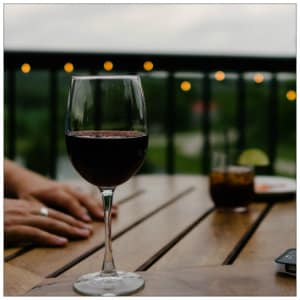 It was Elizabeth Barrett Browning who said the famous quote, "How do I love thee? Let me count the ways…" In thinking about all of the ways we love this beautiful area of Cape May, NJ, the list would be never ending! There is truly something for everyone and every age, which is why we see so many visitors to the area, especially during the summer months. The crystal clear waters and sandy beaches are of course a big draw, as well as all of the outdoor activities to enjoy. We wanted to highlight some fun tours today for those of you who would enjoy taking a trip around the wineries and breweries in the area. Come our way and enjoy a wine tour!
Tastings & Tours Winery, Brewery and Distillery Tours is a local company that offers some great wine tours that we think our guests will enjoy. Their tours are offered for groups of 6 or more, however if you have less, they certainly want you to call and try and get added in with another group who may have less as well. They pick up between 10:30-11:45am and drop off between 5:00-6:30pm at various locations in the Cape May area.
Their Cape May Wine Tour Package is $140 per person plus tax and includes a stop at three different wineries and lunch at 5 West Pub. At the various wineries you will be treated to behind the scenes tours and private tastings and pairings. Sweet or cheese snacks are offered as well. Wineries you may visit include Cape May Winery & Vineyard, Hawk Haven Vineyard & Winery, Jessie Creek Winery, Natali Vineyards, and Willow Creek Winery. If a brew tour is more up your alley, click here to read about their fantastic Wine, Brew & Spirits Tour.
Come and visit us—where the sun shines brightly, the waters sparkle, the folks and friendly, and the fun is endless! Book with one click online today or contact us anytime for more information or help planning the perfect summer getaway.