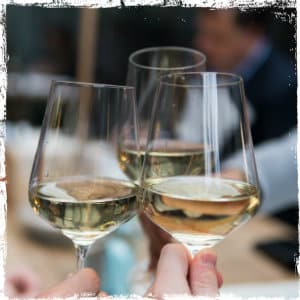 The first day of fall this year is September 22nd and we are gearing up for a great season! Cape May is a fantastic place to visit in the fall. You'll find daytime temperatures that still offer some great beach time and cooler evening temperatures that are perfect for strolling around Washington Street Mall or the many Victorian homes in the area. The season also brings many activities and events to enjoy. Coming up this October is the Cape May Wine and Music Fest – the perfect reason for a weekend getaway!
The Cape May Wine & Music Fest is hosted at Hawk Haven Vineyard & Winery, located just 15 minutes from our hotel. Hawk Haven is on a sprawling farm of over 100 acres. Named after the large number of hawks that migrate to their farm every year, they have also won numerous awards for many of their different varieties of wine.
This year the wine and music festival will be taking place October 7-8th from 12pm-6pm each day. Your ticket includes entry to the event, wine tastings at each of the winery tents, and a souvenir glass. Wineries attending include Hawk Haven, Unionville Winery, Auburn Road Winery, Cape May Winery and Belleview Winery. You'll find six brewing companies in the craft beer garden, some delicious street food vendors, and live music from world-class performers all afternoon.
New Jersey's finest wine, great food, and spectacular scenery…sounds like a great weekend to be here! Book online today before we fill up! If you are looking for a quick mid-week getaway this fall, we'd love to help you plan a memorable vacation. Contact us for further details. We look forward to seeing you soon!