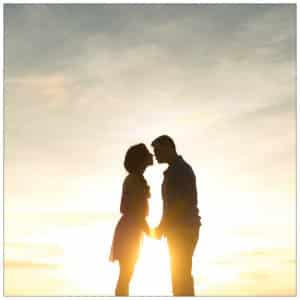 When thinking about taking a romantic getaway, one might advise to pick somewhere quiet, beautiful and memorable. Forget spending time online searching high and low for the right place. Cape May, NJ is an enchanting area offering guests the perfect place to take a loved one. Our hotel provides the luxury and modern amenities you need to enjoy a relaxing and peaceful retreat.
Cape May: A Historic City Perfect for Those Looking for Romance and Relaxation
Cape May is actually the nation's oldest seashore resort and the city is a National Historic Landmark. The Victorian homes and cottages, the scenic beach, and the quaint shops and restaurants transport you into a time where life slows down just a little. Whether it is a birthday weekend, anniversary getaway, or a "just because I love you" surprise vacation, we invite you to come spend your romantic holiday with us here in Cape May.
You can choose to simply rest and relax in your private suite at our hotel or take time to enjoy some of what our beautiful area has to offer. The Willow Creek Winery nearby offers a fun Fire Pit Fridays event throughout the winter. Enjoy live music from 6-9pm inside the winery with a wine tasting or glass of sangria. Then sit by the cozy roaring fire outside. On Saturday nights January 6th, 13th, and 27th they are also presenting Saturday Night Jazz.
Our award winning Mad Batter Restaurant is a cozy place to enjoy a delicious dinner. Just a note, in January, the restaurant will be closed Tuesdays, Wednesdays and Thursdays. On those days you may like to try The Lobster House on Fisherman's Wharf or the Black Duck on Sunset Restaurant—both offering intimate, elegant dining experiences perfect for a romantic evening out.
If you desire some simple strolling and window shopping, we suggest checking out Washington Street Mall. It is an outdoor mall spanning three blocks where you'll find brick pathways, a myriad of shops, cafes, restaurants and more.
Come and spend your romantic holiday here in our charming town, dressed up in Victorian splendor. Book directly online or contact us anytime if you need help planning your next romantic retreat to Cape May.