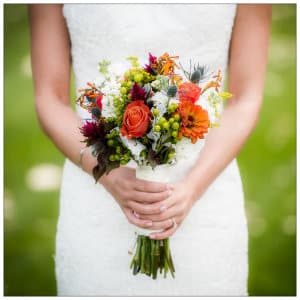 Whether you just got engaged with a holiday proposal, in the middle of your planning stages or have your wedding in just a few weeks, attending a bridal show can be incredibly helpful! Luckily, an amazing bridal fair is coming up March 18th, 2018 at the Wildwoods Convention Center. Brides, bridesmaids, friends, sisters, mothers, or even grooms and dads, this event is for you!
Get ideas, see the latest trends and win a prize or two!
From the invitations to catering to event decorations, planning a wedding can be overwhelming! There are many great reasons to attend a bridal fair. First, with so many vendors and information booths under one roof, you can almost plan your entire wedding in one day. With so many wedding professionals on hand, all of your questions can be answered and you'll likely get some new, creative ideas as well! Get advice, see all of the latest trends, enjoy food samples, and with so many freebies given way, you have a great chance of walking away with a prize or giveaway.
The 2018 Bridal Fair at the Wildwoods will be open from noon-4pm and admission is free! There is a registration gift for all brides, honeymoon and door prize drawings and of course, a myriad of vendors. Catering, invitations, photography, videography, florists, fashion, DJ and music, bachelor and bachelorette parties, favors and gifts are just a few of the information booths you'll be able to explore.
Make a weekend of it and enjoy a getaway while you attend this event. We can help you fill up your time with our favorite things to do and see or you can simply enjoy some down time at our private and relaxing beachfront hotel. Book online today or contact us anytime for more information about our inn or the gorgeous area of Cape May!