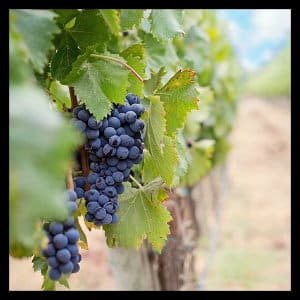 As spring nears, many of you might be already planning your summer gardens. There is a science to knowing what to plant when. Some things grow best in certain conditions and that is certainly the case for the grapes in Hawk Haven Vineyard. The ocean air next to the sandy soil allows for some amazing wine to come out of this local spot. This vineyard claims the spotlight today as we are featuring this wonderful local winery. An afternoon spent at a beautiful winery is a perfect activity the next time you are visiting us here in Cape May, NJ.
Creativity & Passion Resulting in Award Winning Wine
Hawk Haven Vineyard is less than 15 minutes from our seaside hotel. Our guests that visit here have an abundance of things to do at their fingertips. Many enjoy spending time tasting the fantastic wine at the local wineries in the area. Hawk Haven, which was named for the many hawks that migrate to the farm every year, has won numerous awards. They are very proud of their Cabernet Franc that won the Governor's Cup and a gold medal at the 2016 NJ Wine Competition.
Three generations have lovingly cultivated the farmland at Hawk Haven. The first vineyard was planted in 1997. What started as a family dairy and produce farm has become a stunning, lush vineyard of over 16 acres that produces 5,000 cases of wine a year. They have sixteen different varietals and every step of the process happens right on site.
This popular winery offers a warm, rustic and inviting tasting room. There is a lot of effort made to switch up the wines on the tasting list so there's always something new to try. They release new wines in the summer and fall.  Special cellar and barrel tastings happen throughout the year and Premium Tastings take place in the early spring. The tastings are an enjoyable experience and the servers are very knowledgeable. In the warmer weather months you can relax at the umbrella-covered tables outside. Enjoy your glass of wine in the shade while the birds chirp or take a stroll along around the gorgeous property.
Whether you are looking for a place to spend a birthday, anniversary, girlfriend's weekend, elopement, or simply a "just-because-I-deserve-it" getaway, we would love to have you stay with us. Book your room online and contact us anytime for help in planning a memorable Cape May getaway.