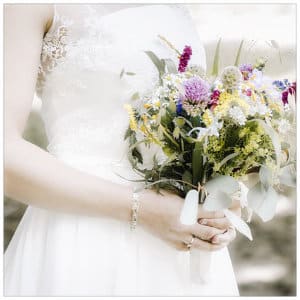 We have finally entered into the season where if we squint really hard, we can see spring on the horizon. The first day of spring this year is actually March 20th. Pretty soon the temperatures will be warming up, the birds will be chirping, the flowers blooming, and many brides all over the nation will be in full wedding mode for their spring and summer weddings. Our hotel here in Cape May is a stunning and magical venue to have a wedding. Whether you have just received a ring on your finger or are well down the planning path, we encourage you to consider spending your special day with us.
Stunning Setting and Stress Free Weddings
Our historic hotel, full of elegance and charm is located in the heart of downtown Cape May and a top venue choice for special occasions. We know how stressful wedding can be and offer our brides an experienced event coordinator to ensure every last detail is taken care of. Our hotel is a national historic property and the perfect backdrop for a romantic, intimate wedding. Our garden terrace is a stunning setting with a fireplace and French doors that open into a private garden. It's like a scene you see in the movies! For a wedding reception or rehearsal dinner we can accommodate up to 75 guests in our restaurant The Mad Batter. Many other spots can't handle this large of a group, making our hotel a popular choice in Cape May for these types of events
Contact us today if you have been trying to find the perfect location for your special day. You have one chance to make this the day of your dreams, why not spend it at a lakeside location for a day you will never forget? Stylists are saying that vivid pops of color, soft neutrals, vintage style, and natural elements are trends for this year's spring and summer weddings. We would love to host you for your special occasion—fill in our event inquiry form and let us help you get started!
Also, if you want to stay in the loop on promotions, upcoming events and general inside scoop about our hotel and the area of Cape May, be sure to sign up for our email newsletter on our homepage!