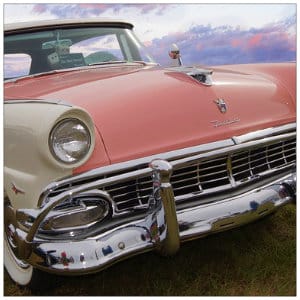 It's time to set your sights on summer fun! There is no better place than Cape May, NJ to spend a fabulous vacation. There are many reasons why we are a top destination resort. From attractions to dining to shopping to the beach…we just have it all and more. Our Victorian resort just keeps evolving and you'll never have a shortage of things to do. Nearby Historic Cold Spring Village is a really unique place and one worth spending afternoon exploring. They host many events all summer long and we wanted to highlight a few for you today.
Summer Events Coming Up!
This weekend you can jump right in to the annual Independence Day Celebration. It will be happening June 30-July 1 from 10am to 4:30pm. Celebrate all things American with music, programs, activities, demonstrations and more.
Next up is their Celtic Weekend, which will be taking place July 14-15 from 10am to 4:30pm. This is a favorite event each year that celebrates the traditions of the Irish, Scottish and Welsh. You'll enjoy fantastic music and dancing all weekend long. Attending musical guests include Nae Breeks Pipes & Drums Band, The Flynns, Joe McGonigle, and Tom Brett. Dancers include the talented Emerald Isle Academy Dancers and Mike Dupuy Falconry.  Following this event, July 21-22 will showcase Railroad Days at the village. Visitors can view working model trains, railroad displays, and various presentations.
Then, into August, we start with the Down on the Farm Weekend, happening the 4thand 5thfrom 10am to 4:30pm. History buffs will enjoy this one as you can experience life on an Early American farm. Tour the historic barns, take part in farm chores, see special exhibits of antique and modern farming equipment and tools, or watch the dog show! The weekend of August 11-12 brings the fun Classic Car Show. See beautifully restored vehicles from the 1910s to the 1980s. All of the owners will be on hand to tell the stories behind their cars and trucks so you will want to stop and chat with your favorites! To cap off the month, check out the Seafarers' Weekend, August 25-26. Captain Black will tell tales of the sea, the Valhalla's Pirates will bring thrilling fight scenes, and the Sea Dogs Maritime Band will be performing.
Cape May has an endless variety of things to do and see, making it a great destination for folks of all kinds. Come for peace and quiet and recharge your batteries. Or, take in all that the area has to offer with a different adventure every day. Whatever type of vacation you are looking for, we can help you plan one that will be memorable. Book online today and contact us anytime for more information.
SaveSave