Cape May, NJ, has always been a place where you have the feeling of stepping back in time. The city itself is New Jersey's only National Historic Landmark City. This year we celebrate Cape May Heritage during Victorian Weekend from October 7 – 10.
What does that mean? For the 44th year, this fun weekend, sponsored by the Mid-Atlantic Center for the Arts and Humanities (MAC), will highlight the city's Victorian architecture and history with house tours, walking tours, history programs, a crafts and collectibles show, trolley tours, and more. Let's break it down so you don't miss a thing.
Events for History Lovers
Explore the history of the Cape May area with both serious and slightly silly topics:
Carroll Gallery Exhibit: Located in the Emlen Physick Estate Carriage House, open daily. The Victorian Toolbox; Necessities, Curiosities, and Frivolities.
Lessons of History Lecture Series: Is War With China Inevitable?, Sunday, October 9, 5pm
Architectural Walking Tour: A one-hour walking tour of the city's historic district. Learn where the Great Fire of 1878 occurred and the gambling houses' location.
Backstreets and Byways Tour: A 90-minute tour by electric cart off the beaten track, showing the maritime and agricultural roots of the city up to the current timeframe. Two planned stops for photo opportunities.
Cape May's Forgotten Sports History Trolley Tour: Saturday, October 8 at 1:45pm. Learn some fascinating stories about Victorian-era baseball, tennis, and golf.
Underground Railroad Trolley Tour: Saturday, October 8 at 10am. Learn about Cape May's history with the Underground Railroad, including visits by Harriet Tubman and Stephen Smith.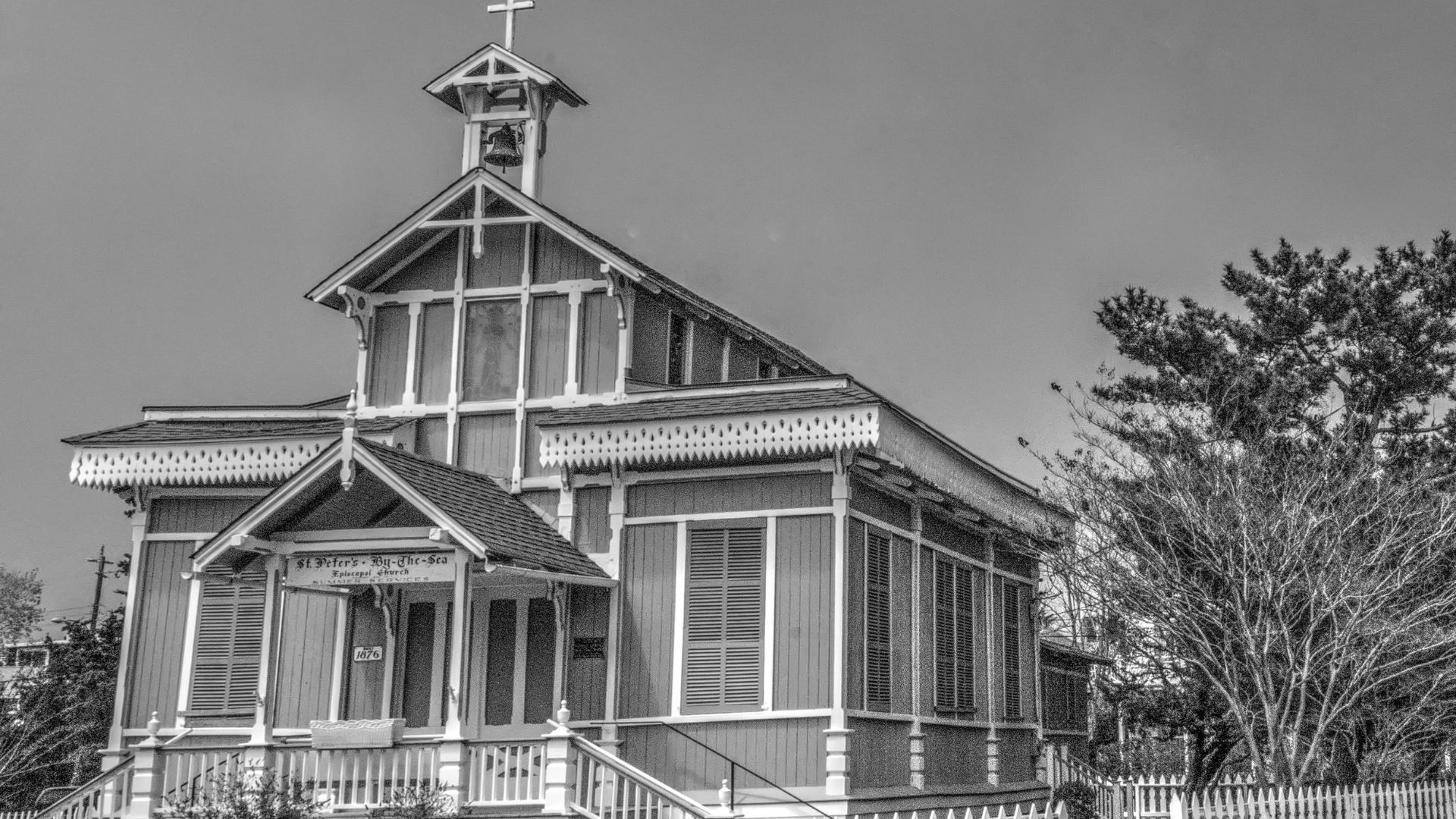 House Tours
Tour the restored Emlen Physick Estate and get a unique look into both private homes.
Emlen Physick Estate Tour: Daily, at multiple times. Built in 1879 by acclaimed architect Frank Furness, the property is one of the best examples of Victorian Stick Style architecture. Enjoy a guided tour of the first and second floors of the Estate.
Private Homes Tour: See the inside of several private homes not usually available for viewings, such as the Aurorean Cottage, the Cherry House, the Maggie McKean, and the Orem House. Tickets are required and include a wine tasting on the grounds of the Emlen Physick House.
Mansions by the Sea Trolley Tour: Daily, at various times. Get a narrated history of the most elegant part of the east side of town on Beach Street.
Sunday, October 9, 10am – 4pm, outside the Emlen Physick Estate: One of the highlights of the Victorian Weekend, with dozens of quality crafts and collectibles and food trucks.
Other Tours
Whale and Dolphin Watching Tour: Take a three-hour tour on the Delaware Bay Estuary for an opportunity to observe whales and dolphins.
Spirits and Oddities Trolley Tour: This fun evening tour with regale you with stories of the mysterious and bizarre.
Theatrical Productions
Phantoms of the Physick Estate: The Spellbound Sisters: October 7 – 9, various evening times. Meet three sisters rumored to be using dark magic who have taken up residence in the Physick Estate.
East Lynne Theater's Production of "Possessing Harriet": October 7 -9, 8pm. Story of a young, mixed-race enslaved woman who escapes and finds temporary asylum in the attic of an abolitionist. Special performance Friday, October 7, with the playwright's post-show Q&A and book signing.
In celebrating Cape May Heritage during Victorian Weekend, you can imagine the scenes of lavish parties, lawn tennis matches, yachting, and promenading along the beachfront. At that time, this area became known as the "President's Playground." Presidents Lincoln, Grant, Arthur Buchanan, Hayes, and Benjamin Harrison all vacationed here. Learn more about Cape May's history when you book your next stay. Enjoy a spectacular getaway to our beautiful seaside resort town.
Updated September 2022