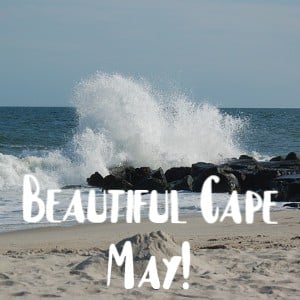 Did you now that Cape May is the only town in New Jersey to join a national ranking of the nation's most beautiful towns? The Daily Meal has listed Cape May among the Most Beautiful Towns in America. The website states, "Referred to as "the Queen of Seaside Resorts" by many outlets, this beautiful town is known for its Victorian architecture, fantastic beach, and iconic lighthouse. Water sports abound in Cape May with many opportunities to jet ski, parasail, kayak, surf, swim, and fish. Dinner cruises are also a popular activity for those who visit this gorgeous town. If you have yet to spend time here, there's no better time than this spring or summer.  The "Around Cape Island Cruise" is a great activity to try!
The Cape May Whale Watcher is a 100-foot cruise boat that offers seating for over 290 passengers. The Around Cape Island Cruise takes guests on a 2-hour narrated sightseeing cruise around the island of Cape May. There is such beauty to see on foot but a whole different perspective can be seen from the water! Hear history and stories about the Cape May Harbor, the Delaware Bay, the Cape May Canal and the oceanfront. This cruise leaves from the Miss Chris Marina and the cost is $35 for adults and $25 for children. You can find more information about times and tickets here.
Whether you are looking for a place to unwind and relax, get on the water, shop, or go adventuring, look no further than Cape May! Book directly with us for the guaranteed lowest rates and receive a $30 breakfast voucher with each night's stay and 30% off dinner entrees at our award-winning Mad Batter Restaurant. Hope to see you soon!