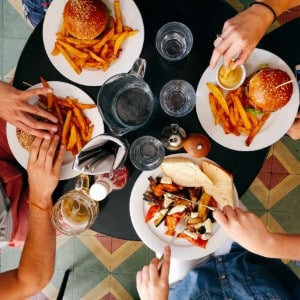 A true test of a thriving community is when several new businesses open up shop! Cape May is home to fantastic shops and restaurants that have served our town for many years but it's always exciting to see who's new in town and what these "new kids on the block" are bringing! We are so proud of the success our own Mad Batter Restaurant has had and our guests simply rave about their experience there. Supporting our local community is really important to us. We wanted to give you the scoop on some new restaurants and dining spots around town.
Cape May Dining
The Depot –  This cozy restaurant has reopened with a fresh look and brand-new menu. Comfort food in a casual environment is their passion and they offer indoor and outdoor seating.
Phinney's Pub – Newly expanded and remodeled, Phinney's Pub offers guests delicious hand-crafted cocktails, seasonal drinks, an impressive selection of wines, and 18 beers on tap. The outdoor restaurant attached to the pub, The Porch, is also open to the public and features gourmet burgers, seafood, and a delicious cheddar fondue to name just a few menu items.
410 Bank Street – This restaurant has consistently won New Jersey Monthly's "Best Restaurant" award for over 20 years. They have new owners committed to continuing this tradition. A favorite here is the Louisiana-style brunch that is served every Sunday.
Exit Zero Filling Station – Open seven days a week, this fun and quirky place is operating at their new location, 110 Sunset Boulevard. Breakfast, burger bar, sandwiches, snacks, and a full bar make this one a hot spot in town. Their Indian and Thai curry dishes are favorites!
Nick Filet – How does a signature sandwich of ⅓ pound of filet on a kaiser roll sound? Their new location is opening at 316 Beach Ave. Parmesan Truffle Fries, Filet Grilled Cheese, and Filet Mac and Cheese are just a few of their other delicious menu items.
So much goodness to explore!  There is no time like the present to book your summer getaway. Booking directly with us guarantees the lowest rates! You will also receive a $30 breakfast voucher with each night's stay and 30% off dinner entrees at our award-winning Mad Batter Restaurant. Contact us anytime if we can help plan your next vacation to Cape May.