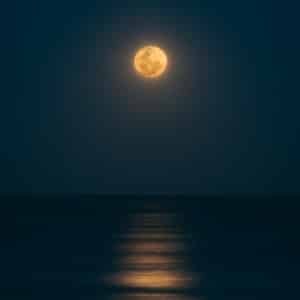 The highlights, the spotlights, the things to do and the places to see…that's what we love about this blog. This space gives our guests and future friends an inside look into all that is happening in Cape May. Even though school and fall schedules have started full swing for some, summer is not over yet! There is still plenty of time to squeeze in an end of summer retreat to our beautiful area. Perhaps the summer season was busy and chaotic for you. Come for a stay that will re-energize you and give you the peace and relaxation you need. In addition to relaxing, there are some fun events happening around town. The one we are highlighting today is about a special Red Store Dinner and Full Moon Climb of the Cape May Lighthouse.
Exclusive Dinner and Moonlight Climb
This exclusive event is happening September 13th and is limited to just 22 people so you'll want to reserve your spot quick. The MAC trolley will pick guests up at the Emlen Physic Estate and take you on a relaxing ride over to the Red Store. The Red Store is a general store, cafe & restaurant that serves seasonal, South American–influenced cuisine. Along with our own Mad Batter Restaurant, it is a popular dining spot in the area. When you arrive, you will be treated to an amazing tasting menu prepared specifically for this event by Chef Lucas Manteca, the head chef and one of the founders of this restaurant.
The trolley will then take you once again on another short ride over to the Cape May Lighthouse. You will get to enjoy a night climb to see the shoreline and waters of the ocean and bay beneath the bright light of the full moon. The lighthouse dates back to 1859 and is still a working beacon. There are 199 steps to the top! When your star gazing is over, the trolley will take you back to the Physic Estate, which is just 6 minutes from our hotel.
We would love to help you plan the perfect Cape May getaway. Contact us anytime with questions or book direct online today for guaranteed best rates and service. Do you want to stay in the know? Sign up for our email newsletter to learn about promotions and upcoming events at Carroll Villa Hotel and The Mad Batter Restaurant, as well as what's going on in and around Cape May. View the bottom of our homepage  where you can join using your email address.