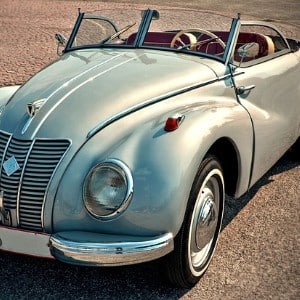 Welcome back! If you are new around here please visit our website to find out about our seaside resort hotel and the beautiful area of Cape May. We are so fortunate to call Cape May home. The entire city is referred to by many as "the Queen of Seaside Resorts." Did you know it was declared a national landmark in 1976? Known for its fantastic beach, iconic lighthouse and Victorian architecture, this area is a must see. And, there's always lots happening around town such as the upcoming Race of Gentlemen!
Ready, Set, Go!
What exactly is the Race of Gentlemen you might ask? Well, if you'd like a sneak peak, here is a great video showing some highlights from last year's Race of Gentlemen event. The festivities will be happening October 3-6, 2019 in Wildwood, NJ. This unique event is an automotive carnival celebrating the American racing heritage. Event organizers describe a day where "spectators and racers alike will experience a simpler time of when guys were gentlemen and cars were king!" Come view a showcase of pre-war machines, vintage motorcycles and automobiles. You'll find all kinds of makes and models including Indian, Harley Davidson, Excelsior, Ford, Dodge Brothers and more. If you have a fondness for a "bygone era" of cars this event is for you. Owners will race their beauties down the sand just like in the past. Saturday is race day and gates open at 10am. The racing will begin when the tide goes out. The whole weekend brings fun for everyone with non-stop racing, live music, kids activities, and food and beer vendors.
There is so much to explore during a trip to Cape May. Whether for a mid-week stay, weekend or even full week getaway, we can help you plan your time to make the most of every day. Our hotel is also a great place for couples needing a romantic retreat where peace and privacy is guaranteed. Booking directly through our website guarantees the best rates and we are only a phone call away if you have further questions.