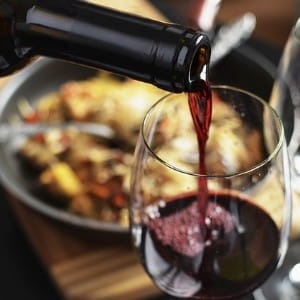 Many Cape May visitors find the fall months some of the best times to visit. The peaceful atmosphere created by the reduced crowds and colorful fall scenery is very appealing. The Victorian charm, stunning beach, iconic lighthouse, and endless things to do are just a few reasons to come for a getaway. When harvest mode turns the chapter into the holiday season find all kinds of fun such as the Holiday Preview Weekend and Santa Trolley Rides. Today though we want to highlight our very own Mad Batter Restaurant. Coming up this November is one of our special wine dinners and this is one you don't want to miss.
The Mad Batter is one of the must-visit restaurants in Cape May. It offers visitors amazing dining, live music and different events throughout the year. Specifically, the wine dinners are a highlight event for locals and visitors alike. This November the Harvest Wine Dinner is going to be an incredible dining experience. It will be taking place November 22, 2019 at 7:30pm. This exclusive wine dinner will be a five-course seasonal menu with inspiration from the flavors of autumn. Jana Sukala CSW, CSS from Verity Wine Partners will be presenting the wines paired with dinner. Tickets are $75 and can be purchased by calling 609-884-5404 or from the Mid-Atlantic Center for the Arts website.
Here is a sneak peek at some of the decadent courses that will be served at the Harvest Wine Dinner:
Arugula with blue cheese stuffed fig, crispy prosciutto, roasted grapes
and cider dressing
Butternut Squash Bisque with candied pumpkin seeds
Pomegranate glazed Quail with pecan and cranberry stuffing
Pan Seared Venison Loin with cherry rum jam, herb roasted fingerling potatoes, and buttered sweet baby carrots
Pumpkin Crème Brulée
It would be our honor to host you for a peaceful and relaxing fall getaway. Come and enjoy this special event dinner at the Mad Batter and spend the weekend exploring the beautiful area of Cape May. Book direct for best rates or contact us anytime for further information.