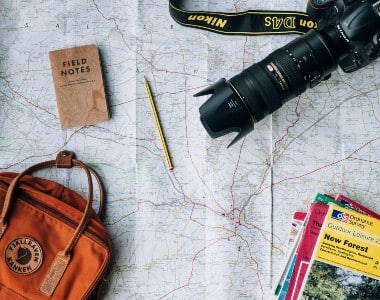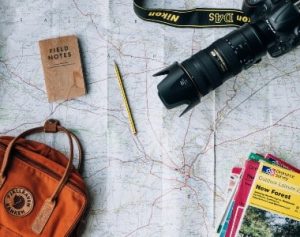 Feel like you are in a rut? Is the long, dreariness of winter weighing you down? For those stuck in a rut, common suggestions include getting fresh air, exercising, talking to a friend, and setting goals. What about being in a travel rut? This could include being bored by the same old routine or having a long time without having gone anywhere. Today we've got 5 tips to help you break out of a travel rut and start adventuring in NJ! Our hotel in Cape May, NJ is your perfect destination, so let's make it happen!
Steps to Take to Break out of a Travel Rut and Start Adventuring!
1) Embrace the Unknown and accept challenges. Some people are planners at heart and need every I dotted and every T crossed when making a decision. Perhaps it is time to take a risk and embrace a plan where every detail might not be worked out in advance. If you tend to go with the same type or style of vacation then why not break out of your shell and take on a new challenge? Go to the beach if you tend to go to the mountains or somewhere small and quaint if you tend to hang out in large cities.
2) Choose a travel buddy or go solo. Do you tend to travel alone or with someone? If you are stuck in a rut then maybe it is time to make a change. If you typically travel alone then find a friend who shares a love for travel with you. Vacationing with the same person all the time? Maybe try just one trek out by yourself and see how invigorating it can be!
3) Read and research before you go. Taking the time to investigate is a great way to stir up excitement. Find every book, map, magazine or travel guide you can find to explore your destination ahead of time. Make a plan – you might learn something before you go that you would not have known about had you not done some prior sleuthing. Call ahead to a local visitor bureau or chamber of commerce to find out the most important hot spots to see.
Save Your Pennies
4) Change your gift requests. When it comes to Christmas, birthdays, anniversaries or other special occasions, ask for travel contributions. Invite others into the excitement of planning your next adventure!
5) Set a budget and stick to it. It can be hard to increase a savings account if you aren't careful.  Check all of your bills and daily activities to see where you can cut some spending. Every penny matters when trying to grow a vacation fund. It is highly likely you do not need that $7 Starbucks order every day.
Any time of year is the right time to make a visit to our resort hotel in Cape May, NJ. Stunning beaches, Victorian charm, friendly atmosphere and never-ending things to do. These 5 tips to help you break out of your travel rut will help you plan your next adventure! Book direct online today or contact us anytime for more information.