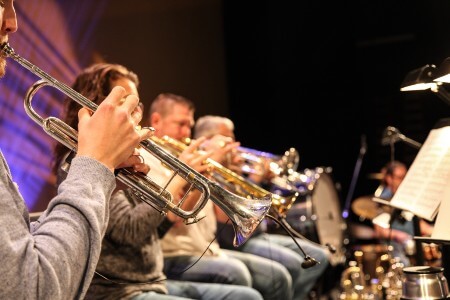 Did you know that Cape May's nickname is Queen of the Seaside Resorts? Our pristine, windswept shores and colorful Victorian homes, are just two reasons this name is much deserved! Whether you are looking for an all-American family beach vacation or a romantic escape, this scenic area is the perfect choice. There is a plethora of things to do and our 2021 Cape May Music Festival is the perfect reason to book your next stay!
We are located at the southernmost tip of New Jersey. Look for where the land hooks into the sea. That is where you will find the oldest beach resort in the country. You'll also find that Cape May is filled with charm everywhere you look. In addition to scenery though, it's the events and happenings that keep our town buzzing with excitement. The annual Cape May Music Festival is a highlight of the year for many. COVID-19 affected all events last year, causing many to either cancel or be fully virtual. We are thrilled to have some live events to attend this year!
The Cape May MAC (Music, Arts, & Culture) announced that the 2021 festival will have a lineup of both virtual and live concerts between May 13th and June 27th. Director and CEO Jody Alessandrine shared, "The series this year will feature the return of renowned classical, brass band and jazz festival favorites to historic Cape May — the New York Chamber Ensemble, the Bay Atlantic Symphony, the Atlantic Brass Band and Paula Johns — performing outdoors at the 1879 Emlen Physick Estate and Cape May's Rotary Bandstand."
Free virtual concerts will be followed by live Q&A sessions with the artists and then live concerts of classical, brass band and jazz music will be kicking off Memorial Day weekend. The popular Atlantic Brass Band will be presenting a free concert outdoor concert this year. It will take place at the Rotary Park Bandstand on Sunday, May 30th at 7:00pm. You're not going to want to miss it! Other concerts will be taking place on the grounds of the Emlen Physick Estate. You can bring your own blankets and chairs to be as comfortable as you wish. Social distancing and masks will still be required at these outdoor events. If you need ticket information or have questions you can visit the event website or call 609-884-5404.
We know many are looking forward to traveling this summer with many plans cancelled last year. We would love to host you for a special getaway. You won't find a spot more special and scenic than Cape May! Book direct online today or contact us anytime with questions or for more information to help plan your next stay at the Carroll Villa Hotel.