Many companies have been forced to be flexible due to the current global situation. As a result, work-from-home allowances have been given to employees. Have you ever thought to yourself, "If I can work from home…can't I work from anywhere?" The answer is yes – yes you can! The work from home opportunity can open up a different form of travel where you can mix career and travel. So today, we are encouraging you to plan a different kind of getaway. Work from "home" with a trip to NJ at the Carroll Villa Hotel.
Take a Break from the Normal Routine
Now could be the perfect time to bring your work with you to Cape May, NJ. You may be wondering, what's the point of taking a vacation when I still have to work? From the onset, your mindset and perspective will be different. A remote work trip isn't going to be a traditional, normal holiday but it will get you awat from the same four walls and provide you with a break from your usual routine.
Benefits of a Workcation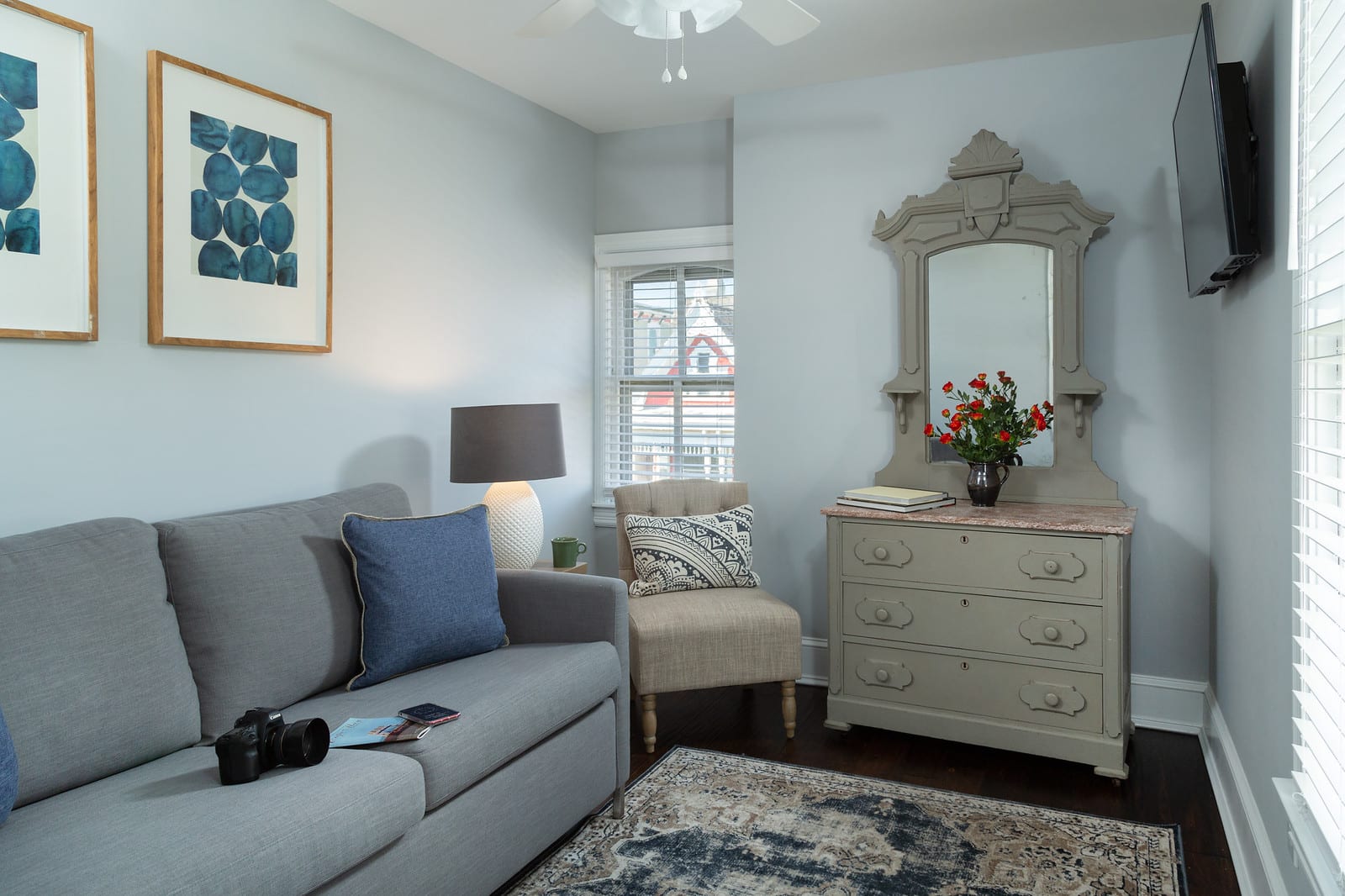 Having a different place to work from time to time can also stir creativity, boost your mood, and increase productivity. The icing on the cake is that you will be in a place where the change of scenery offers the chance for some fun too. You'll be able to take in some new experiences on your lunch break and during the evenings. When all you need to work is a laptop and the Internet, you can potentially work from anywhere so mix it with some adventure too.
Our hotel merges boutique accommodations with Victorian charm. Each of our guestrooms is uniquely decorated, and our suites are spacious, full of natural light, private and relaxing. All of our guest rooms have TVs, telephones, air conditioning, free WiFi, private baths, and are iPod-friendly. A $30 breakfast voucher for use in The Mad Batter Restaurant is included in the nightly room rate. Also, hotel guests receive a 30% discount on the purchase of dinner entrees at our restaurant
Mixing career and travel is easy! You can spend the day working from the comfort of your private suite and then spend your lunchtime and evenings exploring. Get out in nature, walk the beach, climb a lighthouse, stroll around town, and discover the beauty of Cape May. Book online today to work from "home" at the Carroll Villa Hotel, or contact us anytime for further information.