When thinking of a winter getaway, Cape May, NJ may not be the first destination that comes to mind. Once you look at our list of the best winter activities in Cape May, NJ, we think you will reconsider.
Cape May, NJ, surely tops the list as one of the hottest summer destinations, but how does it feel during the off-season? While some local beach towns can become literal ghost towns during the winter, that is not the case for Cape May. During the shoulder season, the area is cozy, charming, and a fantastic destination for a weekend getaway or romantic midweek stay. The season provides some unique and fun things to do, so we've rounded up some winter activities to enjoy during your next stay at our seaside resort hotel.
Cape May Winter Fun Outdoors
Enjoy the Victorian Architecture
So much of the city's charm comes from the historic and stately homes that line the streets. Different paint colors, gingerbread trim, picket fences — each one is unique! Grab your gloves, scarf, and a warm coat and explore the delightful Victorian architecture (Painted Ladies) design that can be seen all over town.
Stroll a Quiet, Pristine Beach
The sandy shores won't be hopping with activity, and the water is too cold for swimming (unless you want to do a Polar Bear Plunge). But a walk on the beach is beautiful during the winter. Listen to the waves and find some peace and quiet you can't find anywhere else. There are many choices, from Cape May State Park with the Cape May Lighthouse to Cape May Meadows, a birdwatcher's paradise.
Celebrate Christmas Victorian-Style
What better place to get into the spirit of Christmas than Victorian Cape May? Our seaside town is transformed into a picture-book Dickens village for the holiday season in our Cape May Victorian Weekend. Twinkling gaslights and garlands of greens adorn the downtown area. Enjoy a festive atmosphere as the whole town embraces the joys of the season. Lots of events continue after the official weekend, including tours.
Cape May Winter Fun Indoors
Visit a Museum
The area of Cape May is rich in history, and the city offers several museums to visit. The newest museum in town is the Harriet Tubman Museum — did you know that she lived in Cape May and worked in hotels and for families as a cook to help fund her Underground Railroad trips? The winter season is a great time to visit the Naval Aviation Museum or view a Victorian home preserved the way it would have been at the Emlen Physick Estate.
Visit a Winery
Pay a visit to the Cape May Winery and dine on delicious food in their Tapas Kitchen or book an educational wine tasting. Other local wineries include Willow Creek Winery & Farm, Hawk Haven Vineyard & Winery, Natali Vineyards, and Turdo Vineyards & Winery. After all, "winery" is "wintery" without the "t"!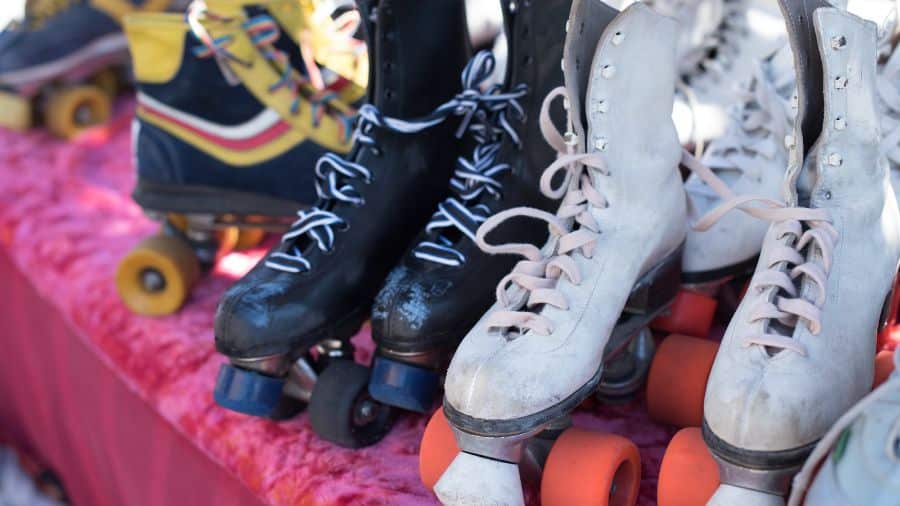 Go Rollerskating with an Ocean View
Convention Hall hosts family skate hours on select weekends in the winter. Rentals are available. The view of the ocean through the many huge glass windows is unforgettable.
Make Memories with Friends and Family
Are you ready for a cozy winter getaway? Make this winter and holiday season one to remember, and plan a getaway to Cape May. We have given you a preview of the best winter activities in Cape May, NJ, but that isn't all! There are still restaurants to try, trolley tours, and plenty of convenient shopping. And all without the summer crowds! Bring your family, loved ones, or favorite group of friends and make some fantastic memories. Book your winter getaway today and contact us anytime for further information.
Updated November 2022