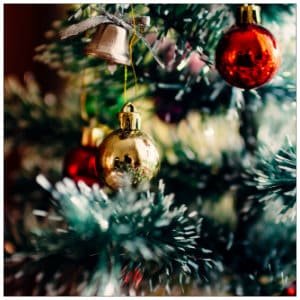 The Christmas season is right around the corner, which means the hustle and bustle, spending and giving, and decorating and partying will soon be here. Did you know that last year Americans bought over 25 million Christmas trees and spent an average of $882 dollars on gifts? Just fewer than 140 million people will get all their shopping done on Thanksgiving weekend! We know the season can get busy but if you are thinking of coming to Cape May for a day or two, we have some wonderful holiday activities going on we know you will enjoy. We have just a few highlights below:
Holiday Preview Weekend – Get kicked into the holiday season in style during the holiday preview happening this weekend, November 18-20, 2016! Come on over and enjoy the Ghosts of Christmas Past Trolley Ride, Holiday Lights Trolley Ride, food and wine events, a Christmas wonderland at Physick Estate, model trains, and much more! Click here for more details.
Christmas Candlelight House Tours – A highlight for many who come every year is this self-guided walking tour. Stroll through various local homes, inns, hotels & churches that are beautifully decorated for the holidays. Enjoy carolers, home-baked goodies, Admission to the Emlen Physick Estate, and more. Tickets are just $30 for adults/$20 for children and there is limited shuttle service available. Click here for the properties participating on this tour. The dates are December 3, 10 & 17, 2016 from 5:30pm to 8:30pm.
Mad Batter Holiday Wine Dinners – Experience a delicious, intimate dinner in our very own restaurant. The next dates coming up are December 8 & 9, 2016—both evenings begin at 7:30pm and cost $75 per person.
Check out One Christmas Carol playing at the Cape May Stage. This family-friendly show begins November 25, 2016 and will play until December 31, 2016.
If you are looking to get some holiday shopping done early, we encourage you to come and visit the Holiday Crafts Fair—taking place November 25 & 26, 2016 at the Cape May Convention Hall.
This is just the tip of the iceberg when it comes to all of the great holiday fun happening on Cape May this season. We would love to host you for a mid-week stay, weekend retreat, girlfriend's getaway or holiday escape. Book online with us today or contact us for further information.