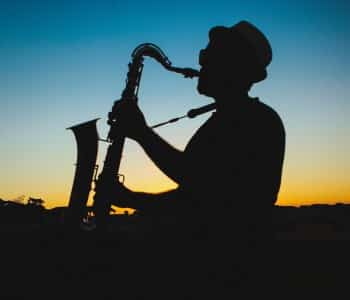 Spring officially arrives March 20, 2021 but oh are we excited already! It's been a long winter, on top of all that the pandemic brought our way. With temperatures warming, the sun showing more and with a "spring" in our step, we are ready for what's in store! We'll keep you in the loop on all that is going on here but today we are highlighting a top event in the area, the Spring 2021 Exit Zero Jazz Festival as it returns outdoors here in Cape May, NJ.
Music on the Green!
Twice a year, every Spring and Fall, music can be heard everywhere in Cape May as the Exit Zero Jazz Festival brings its world-class festival to town. With so many lockdowns and restrictions you might be wondering how something like this is allowed or safe. Well, have no fear because the festival has found a new main venue for its spring edition. Everything will take place on the Grand Green Space on the grounds of the Cape May-Lewes Ferry in North Cape May. The spring festival will be taking place April 23 – 25, 2021.
All current State of NJ and CDC Covid-19 guidelines will be observed to keep patrons, staff, volunteers and musicians safe. The main venue will be the green space with two stages playing music and on top of that are the "Hops" Pass venues. These are satellite venues that will also be presenting even more great music! They include Cape May Convention Hall Beach, Cape May Brewery, Hawk Haven Winery and Nauti Spirits Distillery. View the entire spring festival lineup here.
Great music in a safe space, gorgeous scenery and our incredible resort hotel for your accommodations. This sounds like a pretty awesome vacation set up right there! Book your stay with us directly through our website for guaranteed best rates or contact us anytime for further information.