Cape May, NJ, is well-known for its immaculate beaches, but so much more makes Cape May, NJ, a 4-season destination. Besides miles of beaches, you will love the show-stopping Victorian architecture, endless dining choices, festivals for every season, and world-class birding. You have a getaway location perfect for any time of the year.
Another critical factor for choosing a vacation location is convenience. Cape May is a comfortable 1.5-hour drive from Philadelphia, 3.5 hours from NYC, and 3 hours from Baltimore. If you are arriving from points south, there is a ferry from Lewes, Delaware. Once you arrive, you can get to almost everything by foot, trolley, or bicycle.
There are numerous lodging choices in Cape May, many in historic buildings like the Carroll Villa Hotel. Most of these old-time gems have unique architectural features, like our cupola, and each owner will have a fascinating story, just like ours.
Here are some of the many reasons to visit Cape May:
Beaches
Depending on who you want to believe, Cape May Beaches are consistently ranked as the #1 beaches in New Jersey, in the top 10 in the country (including Hawaii), and one of the best in the world! What makes the beaches so great? To name a few: sparkling white sand and picturesque dunes that frame awesome sunsets. And you can see lots of dolphins and whales!
Cape May beaches are also ranked among the cleanest and safest in the United States. Are you sold yet? There are numerous beaches in Cape May to suit every personality, from more rugged beaches to flat family beaches. Many beaches require a beach tag, and guests of Carroll Villa Hotel are provided not only with beach tags but towels, umbrellas, and beach chairs (from Memorial Day through Labor Day.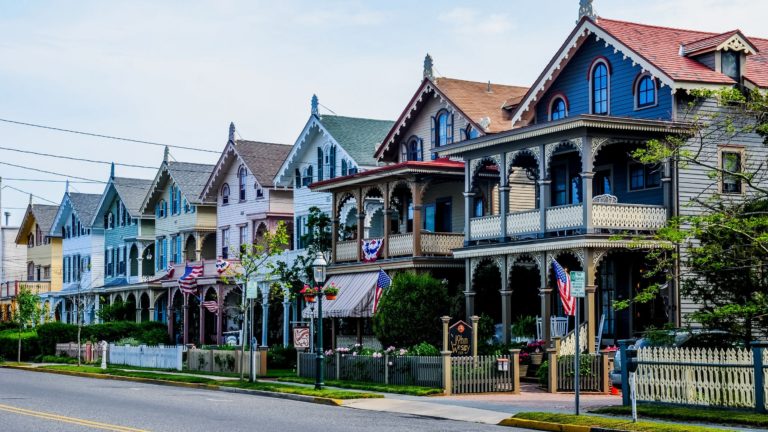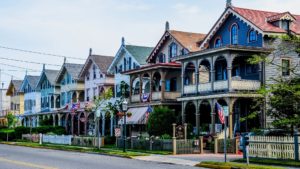 Victorian Architecture
The next most striking architectural feature of the downtown Cape May area is the blocks of pastel gingerbread homes. There are more than 600 late Victorian-era buildings. The Victorian era comprises several styles, including Queen Anne, Gothic Revival, Italianate, and French Second Empire. The Cape May Historic District provides a history lesson by gazing at homes' architecture, including stained glass windows, turrets, large front porches, bay windows, and colorful trim. The original Victorian colors would have been muted browns versus the current bright colors. Today's colors are more likely to bring a smile to the face of a passerby.
The reason why these buildings exist is fascinating. A guided carriage tour is one of the best ways to learn about history. Whatever the season, these homes are Instagram-worthy.
World Class Cuisine
With over 100 restaurants, dining in Cape May can be overwhelming. We have picked out our favorites, but there is plenty to choose from–fine dining, casual, seafood, you name it! Of course, we are partial to the Mad Batter onsite, a Cape May institution. Most fine dining restaurants have relationships with local farmers and fishermen, ensuring the freshest food for your plate.
In good weather, you can eat outside, with some choices right on the water. In the busier seasons, reservations are suggested.
Outdoor Activities
There is much to enjoy outside with the sunshine, fresh air, and water in spring, summer, fall, and winter. There are plenty of watersports available, or the option of a hike. Many parks and nature preserves are relaxing if you want something less ambitious. Cape May is also a world-class birding area. If you love our feathered friends, there are scheduled bird walks and locations.
Throughout the year, whale-watching tours leave the area, allowing you to see dolphins, seals, and whales.
Other Things to Do
There is still plenty to do on a chilly wintry day or when you want to spend less time in the sun during the dog-days of summer.
Wineries and Breweries
We have half a dozen wineries in Cape May, many of which have evenings with live music, snacks or food, and an engaging atmosphere. Likewise, if craft beer is more to your liking, there is an equal number of craft breweries.
Antiquing
Cape May is a popular place for collectors and antique dealers to set up shop. Numerous fun antique stores, small and larger malls, and collectives exist. Who knows what you will find?
Shopping
The Washington Street Mall is made just for pedestrians! Three blocks are full of restaurants, bookstores, and clothing and gift shops. There are virtually no chain stores; truly a place to shop locally. Take a moment to rest by one of the relaxing fountains and benches to sit and gaze at the rehabbed Victorian storefronts. Additionally, shopping areas are available downtown and in several other areas near the beaches and West Cape May.
Museums
If you want to learn more about the area's history, we have some museums and other points of interest.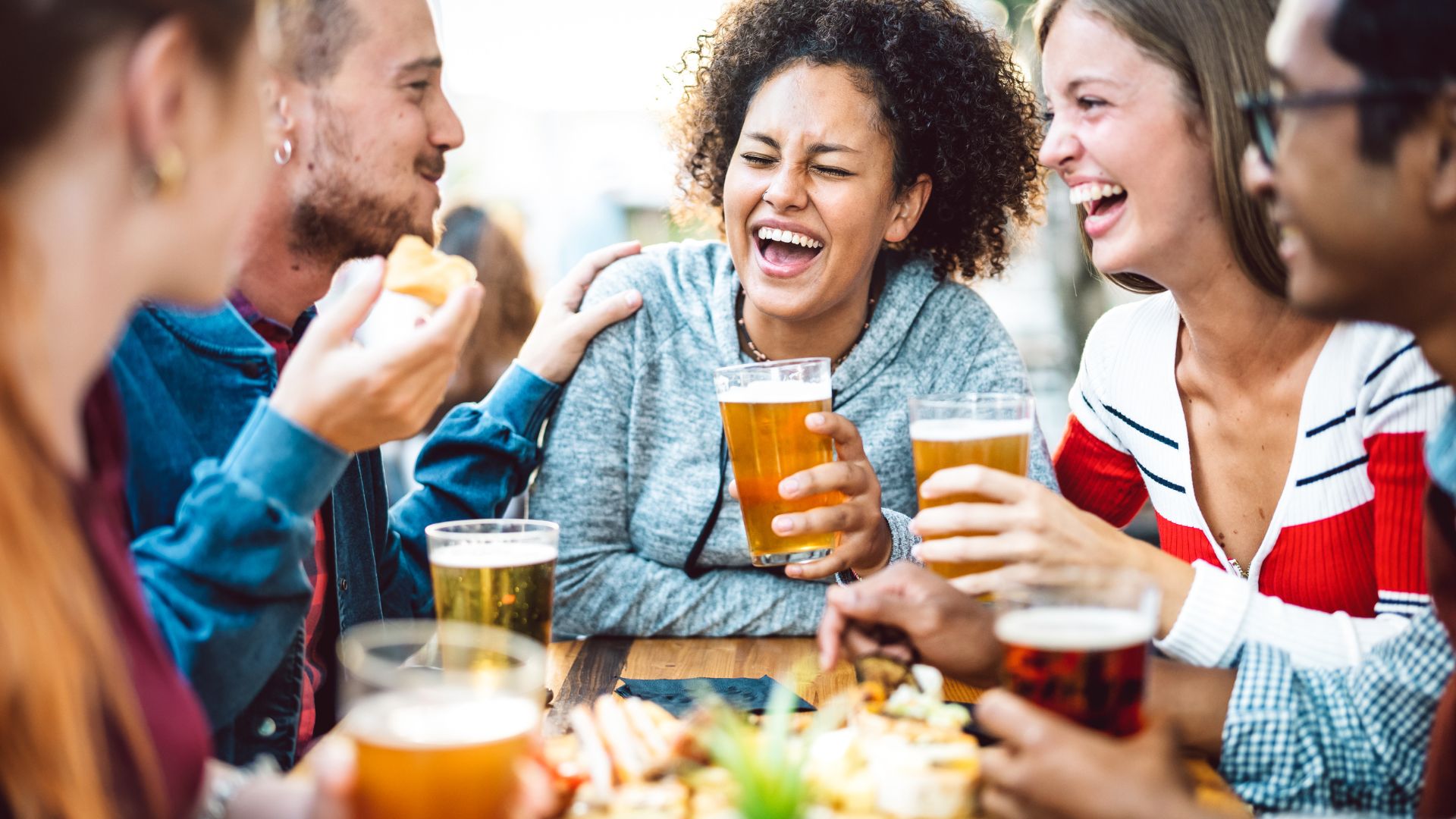 Seasonal Festivals
Every season of the year, you will find a fun festival that could include music, history, sailing, or local farming.
Summer Festivals
Listen to music and watch a spectacular sunset during the summer months.
Fall Festivals
The gorgeous changing leaves only complement the Victorian homes and the gaslit streets; it is a time of pumpkins and all kinds of fall festivals.
Winter Festivals
Winter in the Victorian wonderland of Cape May is full of sparkling lights and special festivals.
Spring Festivals
Come and Play at Cape May
As you can see, Cape May is a 4-season destination. Just choose your season, book your stay, and select your fun! You can't go wrong. If you need assistance planning your getaway, call us, we would love to help you pick an itinerary that is perfect for you.